HEY, I'M EVÓRA!
I'm a trend setter, an adventurer, a coffee lover and a photographer! I love experiments and personal projects. Finding new perspectives and breathing in new life into old boring scenes is what inspires and gets me excited! If you call yourself a creative, proudly wear that title, be memorable, inspire others and always be ahead of the crowd! Be Evóra!
the ultimate guide to the most intimate experience ever
Not everyone dreams of a big wedding, with large parties and hundreds of guests. Some couples prefer to elope in wonderful places and get married more intimately. The two of them only, eyes in each other's eyes, soaked in their romance, perhaps with just a few close family members and friends together with them.

After all, if you don't have to accommodate hundreds of guests, prepare the invitation suites and break down the wedding day's schedule into 5-minute tasks, a fabulous dress, a celebrant, and a talented photographer are all you could ever need!
So get ready to pack your bags, because the scenery and views of Tuscany need no introduction, and everything else you might want, you'll find here. Word of a destination photographer born and raised here, among Florence's rolling hills and the golden beaches of the coast.

So, don't let the wedding to-do list transform you into the bridezilla you've always detested. If you wish to arrange your Elopement in Tuscany, we here to help - and this blog post is our first gift. Please read below the most complete guide to organize your romantic getaway!
SHOULD I HIRE A WEDDING PLANNER?
It is not essential. If you are a badass, you can organize your Elopement by yourself or with the help of an Italian friend, if you have one. Anyway, if a stress-free experience is your priority and you want to devote yourself to the most romantic and glamorous aspects only, hiring a wedding planner is priceless!

Thank God Tuscany is the most popular destination for weddings, and the market is full of great and experienced professionals.

A planner could help you make the most of your budget by recommending trustworthy and talented vendors. Keep in mind that having someone on site who deals with the Italian bureaucracy for you is a blessing!
Do you need help to find a Wedding Planner in Tuscany?
Whether you are planning by yourself or with the help of a wedding planner,
you need to choose two key professionals at least: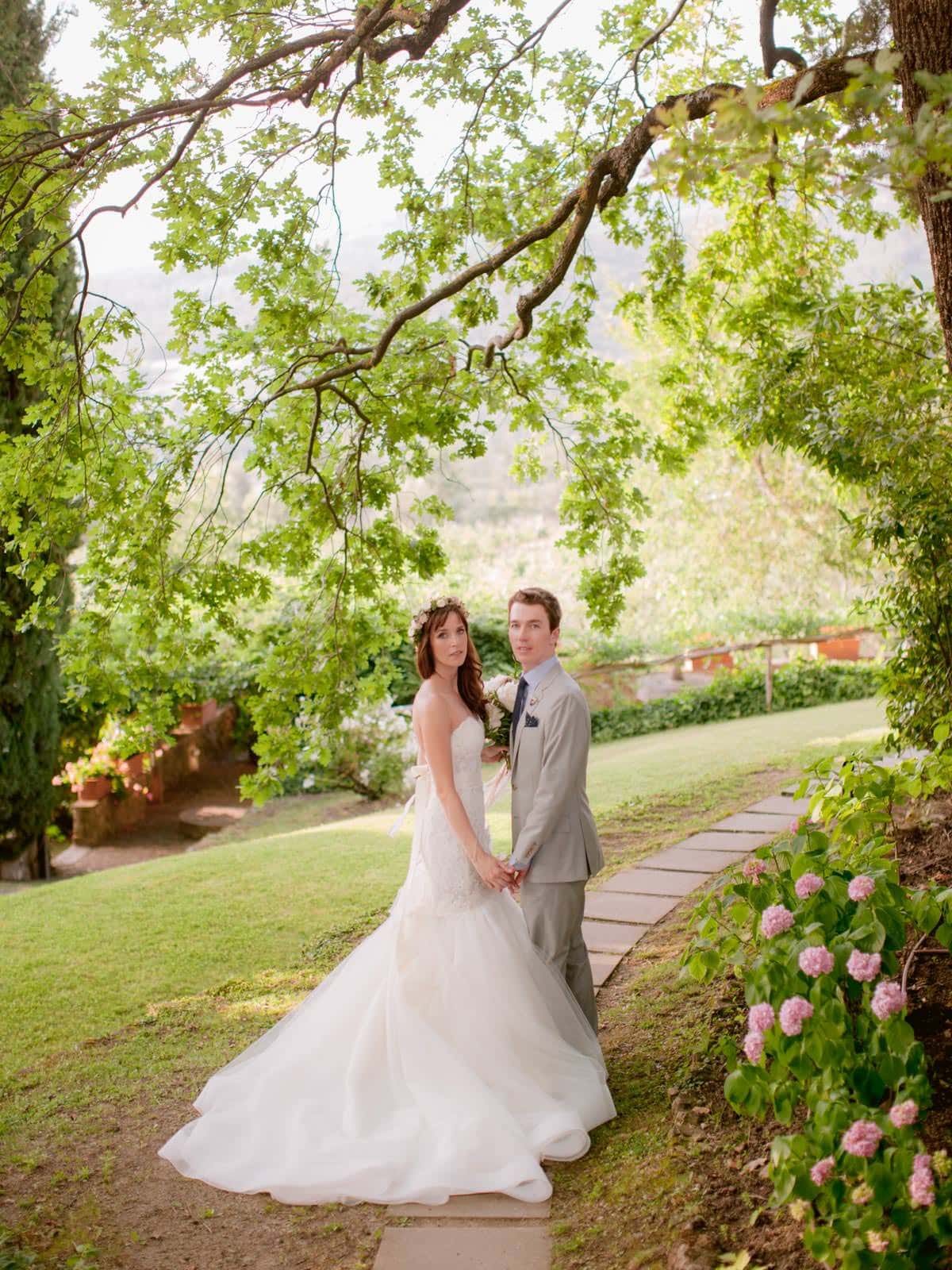 Of course, a talented photographer cannot miss: these epic moments of your life must be captured beautifully. An expert makeup artist will enhance your beauty and make your pictures terrific.
where to find the best vendors?
All the wedding planners could recommend a selection of a few but trusted professionals.

If you plan the event by yourself instead, make Google your best friend. Research a lot, contact anyone who turns your head,  read reviews, and above all, value the professionalism and personality of each. Always look for someone who can listen to you and help to create an unforgettable and stress-free experience.
Rent a vintage car, or maybe a lovely Fiat Cinquecento! In addition to having fantastic photos taken, you can spend some time driving through the windy roads of Chianti.
Want to feel the wind in your hair?
Rent a vintage Vespa motorbike then!
There are vibes that photography alone cannot capture. I'm talking about motion and sound. If you want to relisten to your promises again in years to come or relive the moment of faithful. Yes, don't forget to hire a videographer.
The view is breathtaking, and love is in the air, and you're ready to exchange your vows. What is missing?Background music! You can choose among many excellent musicians to hire, whether you prefer violins or guitars. Contact them in time and ask them to play your song!
What's better than a toast after the ceremony? Find the right place to start the celebration and sip your first glass as husband and wife. Get relaxed and take some time for the two of you only before immerse yourselves in the photoshoot.
Would you ever renounce to cut the cake? I don't think so. The ritual photo while you feed each other can not miss. The Tuscan pastry shops are legendary and have many delicacies to choose from. Italian cuisine is always a guarantee!
Most of our clients choose to have a symbolic wedding in Italy and a quick civil ceremony in their home country before they leave. This is the choice that we encourage as well.

To officially get married in Tuscany, especially if you come from abroad, you have to deal with many bureaucratic formalities. It could be a good reason for hiring a wedding planner. If you have one, charge him/her to take care of it!

If you don't have one, take information directly from the municipalities, you can see below the links.
SAN GALGANO ABBEY ELOPEMENT
ROMANTIC VILLA VIGNAMAGGIO
lovely elopement in lucca
The Abbey of San Galgano is located in Chiusdino, a few kilometres from Siena; it is a former Cistercian abbey, whose roof collapsed in the past centuries. Millions of tourists visit it every year; a few lucky ones decide to get married right here.
Among the many locations for elopements in Tuscany. Lucca is one of the less-known but most beautiful. The town, maybe because not very touristy, enchants hundreds of visitors who stumble here almost by accident.
Villa Vignamaggio is the perfect wedding venue for any photo shoot. The central house, with its pink walls in contrast with the intense green of the vegetation, All around, vineyards, hills and silence.