HEY, I'M EVÓRA!
I'm a trend setter, an adventurer, a coffee lover and a photographer! I love experiments and personal projects. Finding new perspectives and breathing in new life into old boring scenes is what inspires and gets me excited! If you call yourself a creative, proudly wear that title, be memorable, inspire others and always be ahead of the crowd! Be Evóra!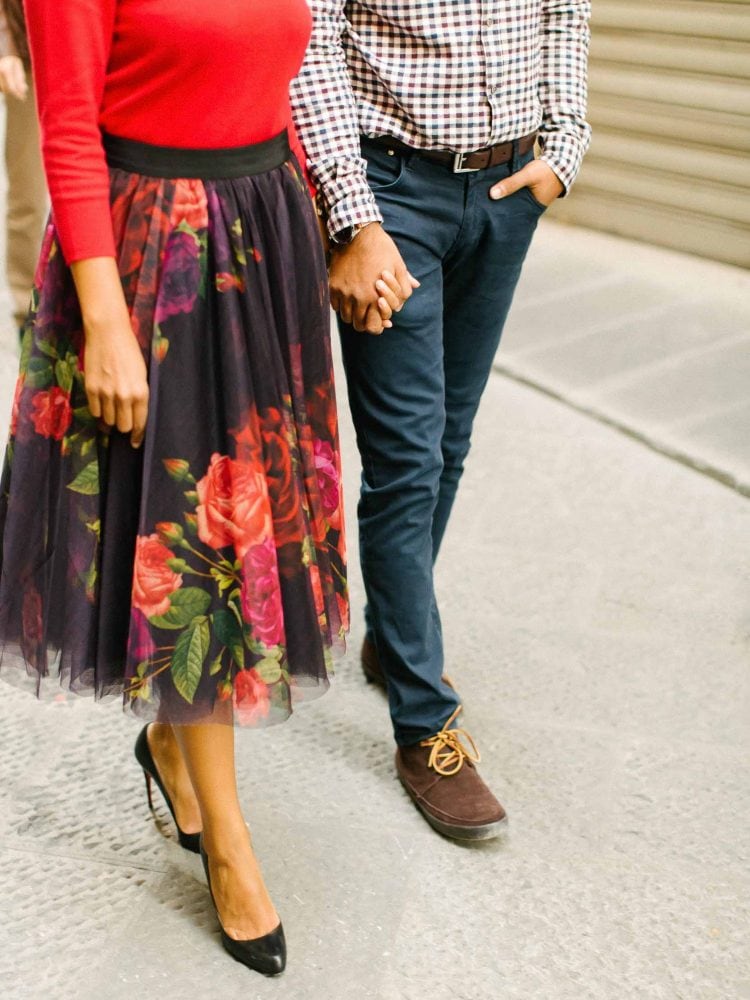 for your engagement photos
.01 | Wear Clothes That Make You Feel Like You
.02 | Choose Pastels, Cool Colors, and Neutral Tones
.03 | Incorporate at Least One Accessory
.04 | Opt for Classic Rather Than Trendy Looks
.05 | Think About the Season
Breathtaking Architecture
Florence is wonderful. Walking through the streets of the town is a journey through the centuries. The Duomo, Palazzo Vecchio, Ponte Vecchio, the Uffizi Gallery are the best examples of architectural art, perfect as a backdrop for many of your engagement photos.
Best sights for sunset photography
There is no other place in Italy with such a variety of breathtaking spots for sunset photography. Piazzale Michelangelo, Piazza Santa Trinita, and Ponte Vecchio are just a few examples of where talented engagement photographers could capture your love in the best light of the day.
Lovely Monumental Gardens
Few people know that there are many beautiful monumental gardens in Florence. The most magnificent is the Boboli garden, where it is fantastic to stroll in the spring days - and hopefully have relaxed portraits taken during the walk.
Italian Lifestyle at its finest
Take a seat at one of the many outdoor café tables at sunset and enjoy an aperitif with friends. Or, buy an ice cream and get lost in the streets. Go out, drink, smile, sunbathe, eat well, celebrate, make a toast, dress well, live in the open air, and enjoy Italian style to the fullest. You can have all of this captured in your engagement pictures. And relive it all in the years to come is priceless.
Get Lost in the Renaissance and.... Boutiques
The Renaissance is everywhere, and Florence never ceases to amaze all of us with all its beauty. But just a few know that Florence is also the birthplace of some of the world's most famous fashion brands, such as Gucci, Ferragamo, Cavalli, and others. Among the center streets, you will find their boutiques so that you can combine shopping and vacation.
"My partner and I are totally in love with
all the images!"
Every single image is perfect! Not only are the images just beautiful but everything was seamless in the lead up to our wedding and on the actual day itself - which ensured a stress free day for us!
An amazing experience of our trip in Tuscany